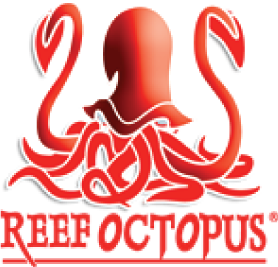 Concept of Our Logo
Octopus is a Cephalopod mollusc of the order Octopoda. The octopus' characteristics of being one of the most intelligent and behaviourally flexible of all invertebrates signifies our vision to develop intelligent and user-centred designed (UCD) products, while being flexible to adapt to the market environment. The octopus' 8 tentacles represent our product development philosophy to meet and exceed the diverse needs of customers globally.
Evolution of Our Logo
Our logo has evolved along with the growth of the company – from a live octopus to a graphical image with a new font portraying a cleaner, modern and high quality image, which echoes our current outlook on product development. This also symbolises our leap to the next decade; in the direction towards manufacturing contemporary and user-centred designed (UCD) products, which can be witnessed from the launch of the OCTO series.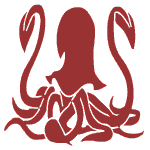 Our New Logo
Our logo illustraates an octopus hugging the globe with its tentacles, 4 at the front and 4 hidden at the back, reflecting our mission of embracing the world and its ocean and to ensure its long term sustainability even in areas not obvious to the eye. The red colour signifies Honya's vibrancy and shared passion in producing quality products. The slogan "Enhancing Life" represents our philosophy in our company, to enhance the life of the marine organisms within the aquarium and at the same time enhance the life of human beings by creating a sense of joy and tranquillity when they see a stunningly beautiful aquarium with the use of our products